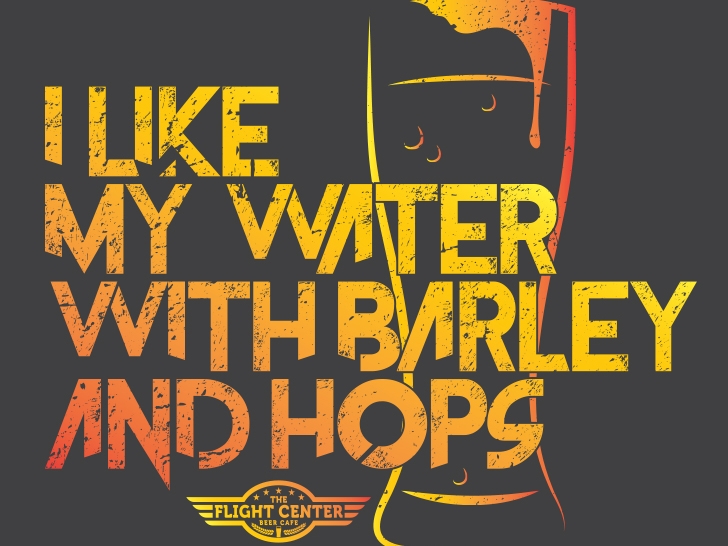 You may call yourself a beer geek! You may call yourself a beer connoisseur! You may just love beer and want to learn more! We are always looking for talented and amazing individuals to join our team! If you are interested in joining The Flight Center's team please email your resume, a brief cover letter describing how awesome you are, your favorite beer and something to make us laugh to jobs@flightcenterbc.com.
Located in Downtown Nashua at 97 Main Street, The Flight Center is a 48 Tap Craft Beer Lounge and Bottle Shop.
The Flight Center was created out of a need to provide the Craft Beer Consumers a place that they want to come in and enjoy (free wifi, open, a lounge area) and for The Brewers to have a place to showcase their Beer, Wines, Ciders and Meads. We have 48 constantly rotating taps in our lounge and over 800 different Beers, Ciders and Meads in our Bottle Shop. We push to have a wide selection of styles from Saison's to IPA's and Stouts to Wilds.
We have a commitment to have the best local NH and New England Beer on tap that is available! We strive to provide you with unmatched service and a welcoming environment that will have you continually coming back. We have an equally great commitment to provide the highest quality meals out of our kitchen, our menu is built to either pair with the beer that we have on or is made from the beer! Just as our beer menu is constantly in flux so is our food menu.
Cheers and Thank you for being the best part of The Flight Center.
Phone
(603) 417-6184
Location
97 Main Street
Nashua, NH 03060
Lounge hours:
M-Th 11a–10p
F-Sa 11a–Last Call
Su 11a–8p
Food Service:
M-Th: 11a-9p
Fri-Sa: 11a-11p
Sun: 11a-7p
Lounge hours:
bottle shop hours
M-Th 11a–1op
F-Sa 11a–11p
Su 11a–8p